Berwick Rangers Football Club is a unique club in being the only English based club to have played in the senior ranks of Scottish football.

The club came into being at a meeting held on 7th January 1884 after a New Year's Day friendly match played in the town between a team of millworkers from Dunbar and railway clerks from Newcastle had impressed the local youths.

After several years playing successfully in local and north Northumberland football, they set their sights at a higher level after winning the North Northumberland League without losing a single match.

They applied and were elected to the Northumberland League. However, after only one season they were "asked" to resign due to the other clubs refusing to travel any further north than Alnwick.

After applying unsuccessfully for admission to the Northern Alliance League, they turned their loyalties north. For the 1905/06 season, Berwick Rangers gained membership of the Eastern League, which included teams from Edinburgh and the east of Scotland area, and with it came membership of the Scottish Football Association.

After the demise of the Eastern League the club played the Border Amateur and Border Senior leagues before becoming a founding member of the East of Scotland League in 1923/24. During the following years they qualified for the Scottish FA Cup proper on nine occasions; won the East of Scotland League twice; ESFA Qualifying Cup five times; ESFA Consolation Cup twice; Border Cup twice; King Cup twice and in 1947/48 they won the SFA Qualifying Cup South when they defeated Stranraer 3-2.

In 1950 the club declared its ambition to become a senior club with Scottish Football League status a feat they achieved, after much canvassing, with election to the C Division in 1951/52. During their C Division tenure, they became known as cup giant-killers with victories over several leading clubs, including Ayr United and Dundee on their way to a Scottish Cup quarter-final meeting with the mighty Rangers in 1953/54.

In 1954 the club moved into "New" Shielfield Park, a stone's through from their old ground and built entirely by their supporters. The club's ambitions gained momentum and the demise of the C Division gave the Wee Rangers a step up to the second tier of the Scottish League in 1955/56.

In 1963/64 the club reached the semi-final of the League Cup only to be beaten 3-1 by Rangers. A team with which they were soon to become renowned. In late 1964 Rangers tabled a motion that the league be reorganised which would have resulted in five clubs, including Berwick Rangers, being expelled from the league. The motion was successfully fought through the courts and the Rangers of Berwick exacted their revenge on 28th January 1967 when they defeated the Glasgow Rangers 1-0 in the first round of the Scottish Cup, a feat still regarded by many as the greatest ever Scottish Cup shock.

The arrival of Dave Smith as player/manager in October 1976 heralded the start of a new era. After just missing out on promotion in 1977/78 the club finished the 1978/79 season as champions – their first silverware since joining the Scottish Football League. Their stay in the First Division was short-lived, however, as they tumbled back in to the Second Division after just two seasons.

A period of decline followed with the club twice near extinction during the eighties and early nineties. However, the club fought back and finished Second Division runners-up in 1993/94 only to be denied promotion due to league reconstruction.

Three seasons later they were back in the bottom rung of the Scottish Football League ladder and stayed there until winning promotion as Third Division runners-up in 1999/00.

After five seasons in the Second Division the club was relegated and a swift return cruelly denied due to the newly introduced play-off system. Rangers finished on equal points with champions Cowdenbeath at the end of the 2005/06 season, but had a much inferior goal difference, and were beaten 5-2 on aggregate by Alloa Athletic in the play-off final.

Rangers put the disappointment behind them and battled their way to win the Third Division Championship 2006/07 outright and automatic promotion; however, during one of the worst playing seasons in the club's history they ended back where they started after only one season.

Over the next decade the downward spiral continued both on and off the pitch, the only standouts being finishing fourth in season 2012/13 to reach the play-offs and reaching the quarter-final round of the Scottish Cup in 2014/15. Ultimately, Berwick Rangers lost their coveted Scottish League status with relegation to the Lowland League after finishing rock bottom of League 2 and losing the play-off final against Highland League Champions Cove Rangers in season 2018/19.
Honours
English Football 1884 to 1905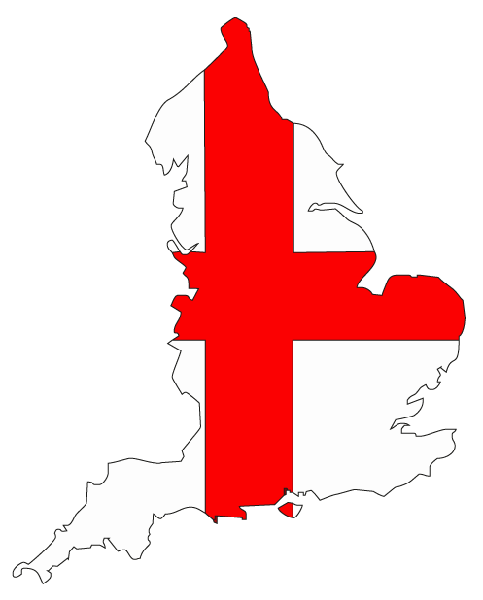 Stanks Medals: Winners: 1885/86
Short Cup: Winners: 1889/90, 1890/91
Shielfield Cup: Winners: 1889/90, 1890/91, 1895/96, 1896/97, 1898/99
Berwick Athletic FC Medals: Winners: 1895/96
Berwick Charity Cup: Winners: 1898/99
Northern Association League - Tweed Division: Champions: 1889/90
Northumberland FA Minor Cup: Winners: 1891/92
North Northumberland League: Champions: 1899/00
Border League: Champions: 1903/04; Runners-up: 1902/03
Scottish Football 1905 to Date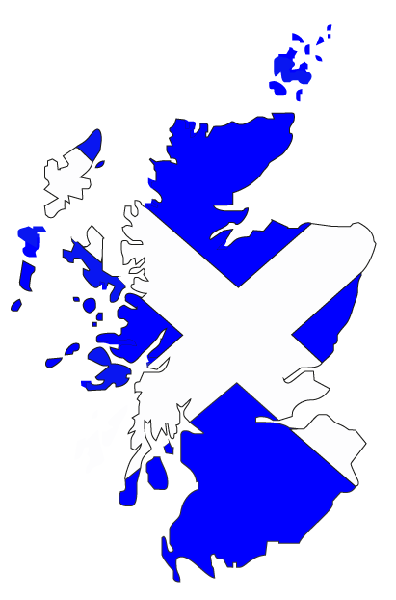 Eastern League: Runners-up: 1905/06
Border Amateur League: Champions: 1908/09, 1912/13
Border League: Champions: 1908/09
Border Cup: Winners: 1906/07, 1908/09, 1910/11, 1927/28, 1929/30, 1947/48 Runners-up: 1921/22, 1924/25, 1931/32, 1933/34
Paul Shield: Runners-up: 1926/27
Berwickshire Charity Cup: Winners: 1936/37, 1937/38
Scottish FA Qualifying Cup South: Winners: 1947/48
East of Scotland League: Champions: 1927/28, 1946/47
Runners-up: 1923/24, 1928/29
East of Scotland (City) Cup: Winners: 1951/52, 1959/60, 1961/62, 1962/63, 1964/65, 1966/67, 1967/68, 1968/69, 1970/71, 1971/72, 1972/73, 1973/74, 1974/75, 1975/76, 1976/77, 1977/78, 1978/79, 1979/80, 1981/82, 1982/83, 1986/87, 1992/93, 1995/96, 2001/02, 2002/03, 2007/08, 2008/09 2009/10, 2010/11, 2011/12
Runners-up: 1980/81, 1987/88, 1988/89, 1989/90, 1990/91, 1993/94, 2003-04, 2004-05, 2005-06, 2006-07, 2012/13, 2013/14
East of Scotland (City) Qualifying Cup:
Winners: 1923/24, 1927/28, 1932/33, 1933/34, 1938/39
Runners-up: 1920/21, 1922/23, 1931/32
East of Scotland Consolation Cup: Winners: 1905/06, 1912/13, 1913/14, 1921/22, 1926/27
East of Scotland Shield: Winners: 1980/81, 1983/84
Runners-up: 1972/73, 1982/83
East of Scotland League Cup: Winners: 1989/90 (R)
King Cup: Winners: 1908/09, 1923/24, 1925/26, 1927/28, 1932/33, 1980/81 (R), 1989/90 (R); Runners-up: 1922/23, 1946/47, 2012/13 (R)
Alex Jack Trophy: Winners: 1989/90 (R)
(R) = reserve team.

Scottish Football League
Second Division: Champions: 1978/79; Runners-up: 1993/94
Third Division: Champions: 2006/07; Runners-up: 1999/00 & 2005/06; Play-offs 2013/14
Information
Elected to the Scottish Football League: 4th June 1951
Entered the Scottish Lowland Football League: June 2019
Ground: Shielfield Park
Ground Capacity: 4500 (seated 1224)
Size of Pitch: 110 x 68 yards
Record Attendance: 13,283: v Rangers SFA Cup 1st round, 28th Jan 1967
Record Victory: 14-0 v Cramlington Percy Villa, Northumberland League, 5th Nov 1904
Record Defeat: 0-12 v Newcastle United A, Northumberland FA Senior Cup, 4th Dec 1897
Most League Appearances: Eric Tait 439 1970-87
Most Appearances Overall: Eric Tait 526 1970-87
Most League Goals Aggregate: Eric Tait 104 1970-87
Most League Goals in a Season (Individual): 33: Ken Bowron SFL2 1963/64
Most Goals All Competitions (Individual): 114: Eric Tait 1970-87
Record Transfer Fee Received: £80,000 John Hughes to Swansea City, Nov 1989
Record Transfer Fee Paid: £27,000 Sandy Ross from Cowdenbeath, Mar 1991
Previous Grounds:
Greenses Field 1884; The Stanks 1884 to 1884/85; Pier Field 1885/86 to 1891/92; Shielfield 1892/93 to 1889/00; Meadow Field 1900/01; Union Park 1901/02 to 1905/06; Shielfield 1906/07 to 1907/08; Union Park 1908/09 to 1914; Shielfield 1919/20; Union Park 1920/21 to Oct 1925; (Old) Shielfield Park Nov 1925 to Apr 1954
Managers since 1950:
Bobby Ancell, John Thompson, Jerry Kerr, Danny McLennan, Jim McIntosh, Ian Spence, Jock Wallace, Harry Melrose, Walter Galbraith, Gordon Haig, Dave Smith, Frank Connor, Jim McSherry, Eric Tait, Jim Thomson, Jim Jefferies, Ralph Callachan, Jimmy Crease, Tom Hendrie, Ian Ross, Jim Thomson, Paul Smith, Sandy Clark, John Coughlin, Michael Renwick, Allan McGonigal, Jimmy Crease, Ian Little, Colin Cameron, John Coughlin, Robbie Horn, Johnny Harvey, Ian Little, Stuart Malcolm